Our lives today revolve heavily around maintaining our mental health. Recent years have seen an increase in online counselling platforms like BetterHelp due to the desire for affordable and efficient mental health treatments. Unlike earlier, when we had to personally make an appointment with the doctor, the entire process is now very simple.
In spite of the fact that BetterHelp is unquestionably a well-known solution, there are numerous other online mental health programs available today that have advantages and can be a terrific choice for clients with animals.
Are you looking for online therapy that is both affordable and efficient? Uncertain of your options?
Because we'll discuss several possibilities today and let you make the decision, it's the ideal time to look.
Let's find out the best alternative to BetterHelp in 2023!
Top BetterHelp App's Alternatives
Here are some of the BetterHelp app's alternatives: Let's have a look:
Talkspace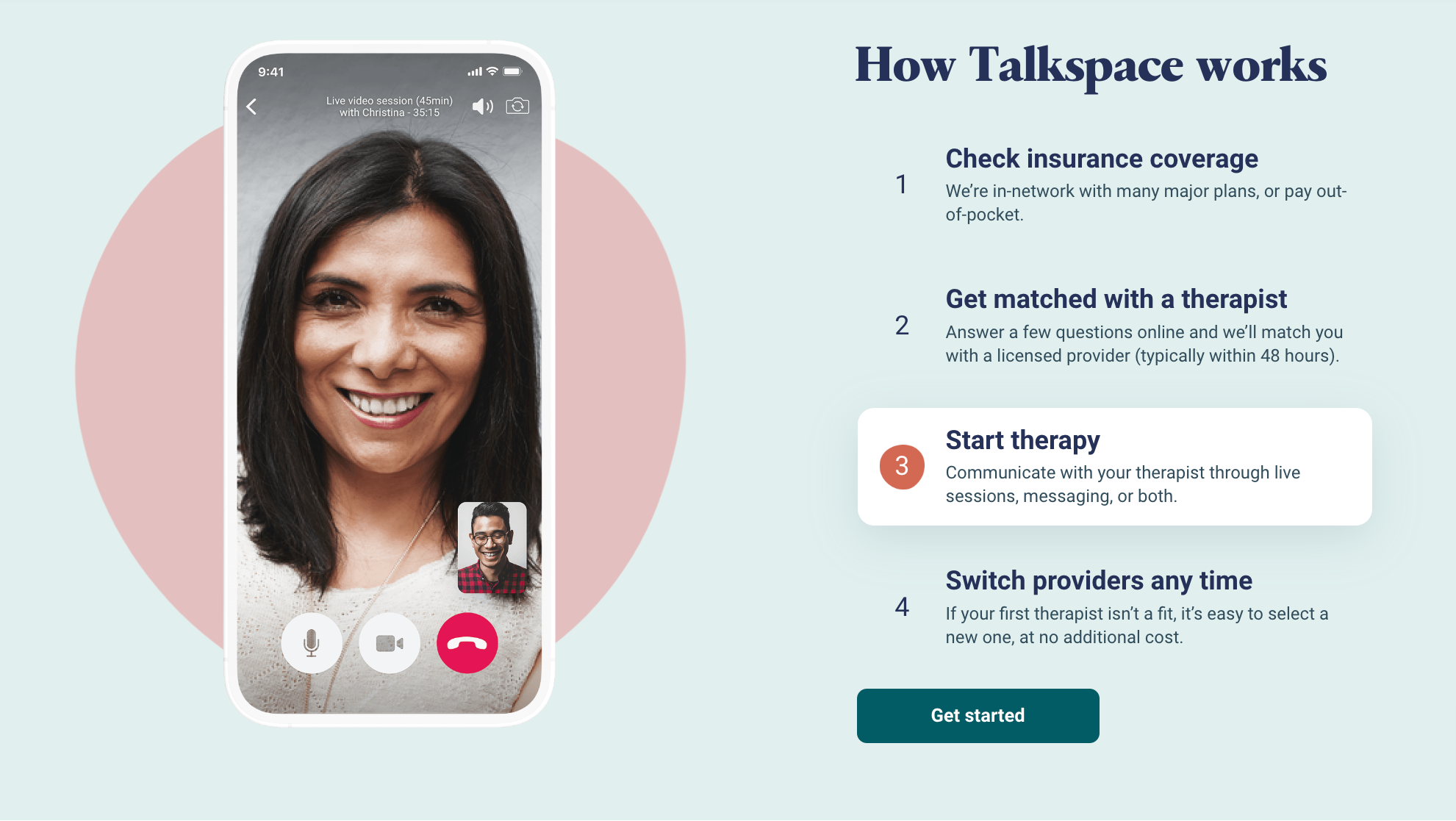 Talkspace is like carrying along a supportive buddy. Therapy is made exceedingly convenient by the live video sessions, chat, and phone calls it offers. Also, it boasts a large network of sympathetic therapists, guaranteeing that you will discover one with whom you click. Concerned about the price? With weekly rates as low as $65 at Talkspace, you may get qualified assistance without breaking the bank.
ReGain
ReGain is your go-to if you're looking to improve your relationships. It offers live video sessions, messaging, and phone calls just like Talkspace. Plus, it has a vast therapist network that specializes in couples and emotional well-being. The best part? ReGain starts at an affordable $40 per week, helping you invest in your relationship without breaking the bank.
7 Cups of Tea
Sometimes, all we need is a listening ear, and 7 Cups of Tea provides just that. While it doesn't have licensed therapists, it's a welcoming space for those seeking empathetic listeners. The best part? It's free! That's right; you can get the support you need without spending a dime.
Ginger
Ginger is all about nurturing your mental wellness. It offers live video sessions, messaging, and phone calls, catering to your therapy needs. Ginger's forte is tackling anxiety and depression, providing comprehensive support. Ginger's monthly plans start at $299, offering a premium mental health experience tailored to your well-being.
Open Path Collective
Open Path Collective is a budget-friendly option for therapy seekers. With varying therapist rates, it's an excellent choice for those watching their pennies while still seeking professional help. Worried about the cost? The good news is that the price varies depending on the therapist, so you can find a deal that suits you.
BetterHelp Cheaper Alternatives
These are some BetterHelp Cheaper Alternatives. Let's check out –
Calmerry
Calmerry is a newcomer to the online therapy scene, offering therapy at a lower cost than BetterHelp. It provides live video sessions, messaging, and phone calls, ensuring therapy remains affordable. Calmerry starts at just $35 per week, making mental health care accessible to all.
Amwell
Amwell isn't just for doctors; it offers therapy services too. It's perfect if you need quick access to a therapist or prefer one who's not in your area. Amwell's therapy services start at $95 per session, offering flexible and convenient care.
Doctor on Demand
One more website that mixes therapeutic and medical services is Doctor on Demand. Similar to Amwell in terms of features and cost, it makes sure you receive high-quality care according to your schedule. The counselling services offered by Doctor on Demand start at $95 per session, making them equally affordable as those offered by Amwell.
Conclusion – Choosing Your Path to Healing
It's crucial to choose a BetterHelp alternative that's customized for you among the many to consider. When choosing, take into account aspects like price, the sort of therapy provided, therapist accessibility, and platform features.
Being overpowered? Don't panic; you may look up user reviews or ask a healthcare professional for advice. Finding the correct fit is worth the effort since your mental health is priceless. You can definitely pick the best alternative to BetterHelp in 2023 with all of these possibilities available right now. If you have any inquiries or feedback, kindly post a comment below. The road to better mental health for you starts right here!